DESIGN, BRANDING AND PRE-PRESS SERVICES
With an extremely talented design staff, WNY Print can assist you in any aspect of design, branding and corporate identity that you may require. It doesn't matter if you are looking for a simple logo design, a re-branding of the entire look of your company and all of it's literature, or need an advertisement designed for print or conceived for the media, WNY Print can accommodate you. Some of the design services we provide for our clients include logo design, tri-fold, brochure, flyer and other marketing materials, website and social media graphics, t-shirt, packaging and media advertisements to name a few. We also have commercial photography services available for our clients that might not have any viable artwork or images to start with. If you've enjoyed viewing all of the original, creative graphics on this website, you'll know you that WNY Print is a confident choice for all of your design and branding needs. We look forward to working with you on your next design project.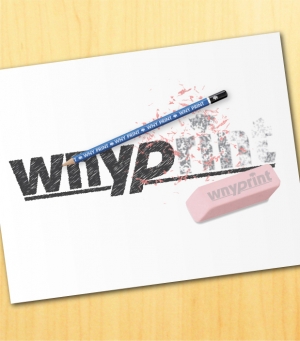 Logo Design
Anyone can start a business. It's what people choose to do with their business that sets them apart from the competition. It's a sad reality that some businesses flourish, and other businesses fail. One of the most important things you will ever do when you start a business is decide how you are going to market it. Whatever branding strategy you ultimately choose, it will all boil down to one main thing. The beating heart of your company, aka your logo. This one simple thing will be the most important asset your company will ever own and will ultimately be the foundation of what your business, products or services will be built upon. At WNY Print, we know the importance of a logo and know that even if you have the best product in the world, poorly designed logos and company branding can easily turn potential clients away. When designing a logo and creating a professional identity for our clients, we stick to three main objectives. We keep it simple, unique and professional. Following these three guidelines, WNY Print is confident that we can design the logo that's right for you and your company.
***If you are starting a new company or rebranding an existing one, please view our print packages section and see our discounts on logo design.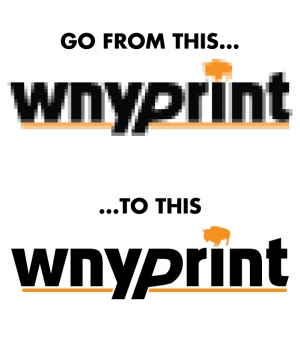 Logo / Artwork Vectorization
A vector logo is essential for EVERY business in today's business world. Imagine your company logo as the exterior of your office. What if you had long grass, broken windows, and your sign was half hanging off the wall with a broken hinge. No one would be confident that you could provide a good service for them if you can't even take care of your own business. Your location is probably the second most important asset your company has and you need to keep it presentable, inviting and open for business. Your logo is actually the most important asset your company has. It is the backbone of your whole organization and lets your customers know who you are and what you do so you've got to keep it like your location. Crisp, clean and inviting! If you've had a long time established business, there might be a chance you don't have your logo in vector format yet. Vector format is the only way to have artwork today. It can be used and stretched to any size and any dimensions for any application and still remain sharp, crisp and clean. All logos designed by WNY Print come standard as vector and we can provide you with the service of converting your existing one over so you can use it with confidence for web, print, television and any other use. Get rid of that blurry ad in the local paper. Let WNY Print vectorize your logo or artwork so it can be seen how it's supposed to be seen. Bold and crisp. We look forward to working with you.
*** Pricing depends on the complexity of your artwork and will be billed accordingly with an hourly rate.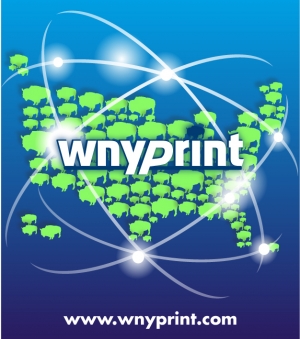 Website / Social Media Graphics and Ads
Having your branding integrated properly throughout your online presence is very important. Statistically, someone will spend only 10-20 seconds on your website before moving on so you need to have them at hello. Making sure they have an eye catching, yet informative website to draw them in to "view more" is crucial for any online success. As social media pages grow in popularity it is extremely important that those pages mirror your brand too! Social Media is now considered one of the best forms of direct advertising. A free media that allows direct connection to willing recipients interested in what you have to offer them. There are multiple techniques and configurations that allow you to maximize the return for your efforts in these arenas. Let WNY Print help you reach these goals by designing you colorful and prominent website graphics, advertisements, banners, profile pictures, timeline covers, backgrounds and more.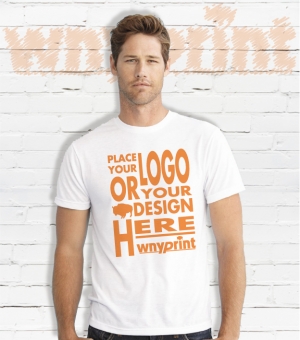 Custom T-shirt Design
Need a t-shirt designed for an event or promotion? No problem! WNY Print has the experience and capability to design and print the perfect shirt just for you. We can integrate your logo, contact info and more into original looking t-shirt designs or come up with a brand new, unique design that will turn some heads. With a few award winning t-shirt designs over the years under our belt from the JP Morgan Chase Corporate Challenge here in Western New York, WNY Print is confident that we can help you design a t-shirt that will best represent you or your company for any event.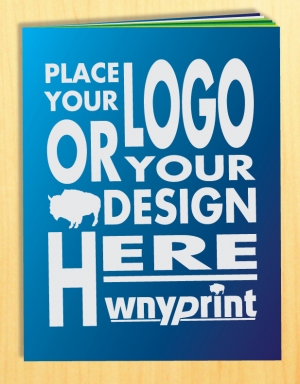 Flyer / Brochure Design
Next to a logo, a flyer or brochure showcasing your products and services is one of the most important design decisions you will make. WNY Print can design a full color flyer or whole brochure based on your logo and what products and services you offer. Ranging from a one page single sided flyer to a full color multipage brochure, WNY Print has a talented design staff that can make your vision a reality. Contact us today for details.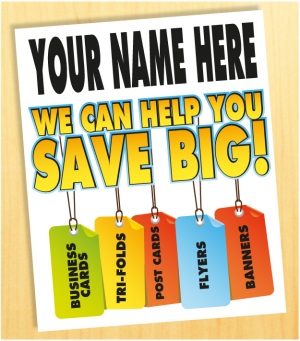 Ad Design
Do you need a professional looking ad designed for a local newspaper, magazine or most importantly an advertisement for you? WNY Print can provide you with the design of an eye catching advertisement that will showcase your company, products and services the way they are intended to look, Professional. We have a creative design staff that is capable of taking your logo, ideas, information and photos and transforming them into an original, attractive ad that can be placed in any type of media outlet. WNY Print looks forward to turning your ideas to image.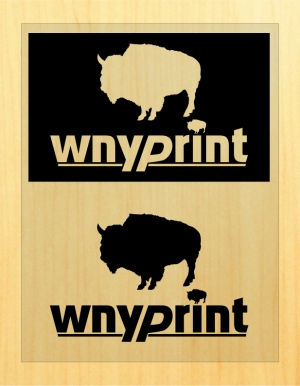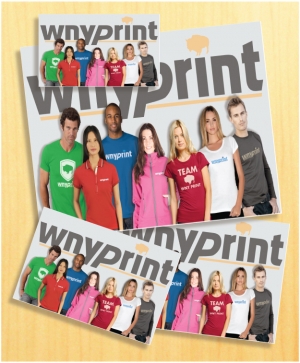 Photo Enlargement, Editing & Special Effects
The creative staff at WNY Print are very proficient in a variety of photo editing programs. With your existing images, we can provide you with a variety of photo editing services including enlargement printing, editing, red eye reduction, removable of rips and wrinkles, retouching, repair, photo merging, special effects, collage creation, ghosting and more. If you can imagine it, we can probably create it.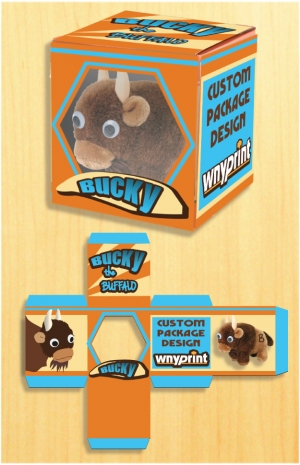 Packaging Design
Need a package for that great new product you have? WNY Print can help you with all of your card stock packaging design needs. We can provide you with eye catching packaging solutions in a variety of shapes and sizes. With the intricate, made to order specification nature of custom packaging projects, a consultation with WNY Print will be necessary to assess if it is within our capabilities to provide you with an effective packaging solution for what you require. Please call us at 716-7-PRINT-7 to schedule an appointment with us.