Testimonials
HOW DID WE DO?
We sincerely appreciate you giving WNY Print the opportunity to assist you with your printing needs. It was a pleasure doing business with you and we hope you feel the same way. Our goal is to provide all of our clients with affordable, quality printing and exceptional customer service.
Like any business, it grows with referrals from satisfied clients like you. If you've had a pleasurable experience working with WNY Print, we would love you to share your thoughts and hear from you.
We hold all feedback in the highest regard, so please take a moment to leave us a testimonial or a message to let us know what we can do to make the next experience you have with WNY Print a memorable one.

To future successes,

WNY PRINT
"Our new business card layout was beautiful and truly reflected the fun and upbeat nature of our business. They were much better than what we had been using and WNY Print did a great job creating the new cards for us."
Jill B.
"We ordered 10,000 business cards from WNY Print. A large and confusing undertaking at best! These cards were for 10 different people with 2 different addresses and phone numbers, not to mention different names and titles for each person. They worked with us in refining and redesigning our logo, making several excellent suggestions that made our cards appealing as well as functional. We had our cards within a week, and they were beautiful! Our employees were thrilled and are excited about using the new cards! We intend to use WNY Print for our other two locations. It was a pleasure doing business with them. Give them a try, you will certainly be impressed with the creativity, accuracy, and value they offer. "
Faye
"Thank you! Thank you! Thank you! I can't even tell you how easy you made my life with helping me market my business. Your ideas are awesome! Your designs are awesome! Your quality is awesome! Your pricing is awesome! If I could sum up WNY PRINT in one word it would be... you guessed it... AWESOME! Thank you so much again for everything you did for me. My tri-folds, postcards, business cards and banner is amazing!"
Jeff R.
"If everybody knew the quality, pricing and amazing customer service you offer, this website would be bogged down with traffic and you'd have a line out your door. Thank you for everything you did for us for our project you took under your special care at the last minute."
Anne
"Words can't describe the design talent and attention to detail you guys have. Thank you!!!! I couldn't be happier!"
Richard F.
Submit a Testimonial
Use the form below to tell us about your WNY Print experience.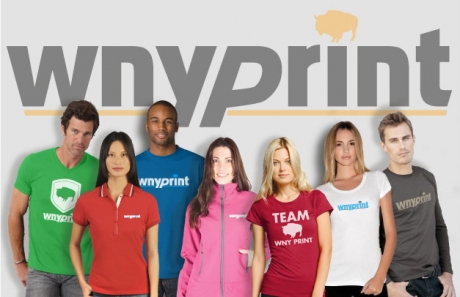 Services